Thailand Elite with work permit now available with Elite Flexible Plus program
The New Flexible Plus Program from Thailand Elite is a special program for foreigners who are interested in investment and special privileges to work in Thailand. Flexible Plus Program could be considered as a Thailand Elite membership with the possibility to apply for Work-permit through Non-Immigrant B (Business) visa which can be later converted from Elite usual Privilege Entry Visa.
Thailand Elite members can still enjoy a variety of benefits and services to facilitate members traveling and living in Thailand such as airport concierge services/ fast lane services/ airport transfers/call center services/annual health checks etc. even after the visa conversion.
Who are eligible to apply for Elite Flexible Plus program?
The participant must be a Thailand Privilege Card member with a membership validity of at least 10 years or more, and the value of the membership fee at more than 1 million Baht. Three types of Thailand Privilege Card Members that are eligible to join the program and are entitled to services and benefits according to their card type including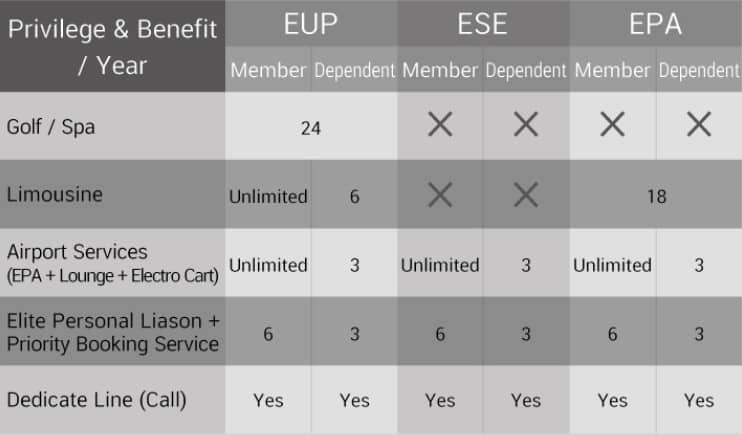 In addition, special privileges will include the member's dependents who are legal spouses and children under 20 years of age (maximum of 3 persons). They can request to change the type of visa from the Privilege Entry Vise (PE) to Non-Immigrant Visa B (Business) with the validity of a 5-year visa and benefits similar to the core member as well
Current Thailand Elite members will retain their Thailand Privilege Card membership status and receive benefits and services according to the conditions of each card type as usual.
How can I obtain a Thailand Elite with work-permit through this program?
Submit proof of investment or transaction funds (investment transaction must be made with overseas/ international fund) with not less than USD 1-million transferred or invested in the specific type of investment in Thailand within a period of 1 year on the date of requesting to join the program or from the date of approval to become a Thailand Elite member.
3 types of eligible investments including,
Real estate investment
A limited company or a pubic limited company investment
Stock exchange investment
See overall advantages for investment in Thailand here
Once approved, your Privilege Entry Visa (Elite Visa) will be changed to 'Non-Immigrant B (Business) Visa, and you will become eligible to request a work permit in accordance with required conditions. Original privileges and benefits of the membership still remain.
What are the required documents for application?
Copy of bank passport or copy of bank statement for the past 6 months or
Documents issued by the bank to certify or showing the member's financial status or
A copy of the documents showing the source of funds