Thailand Elite airport service announcement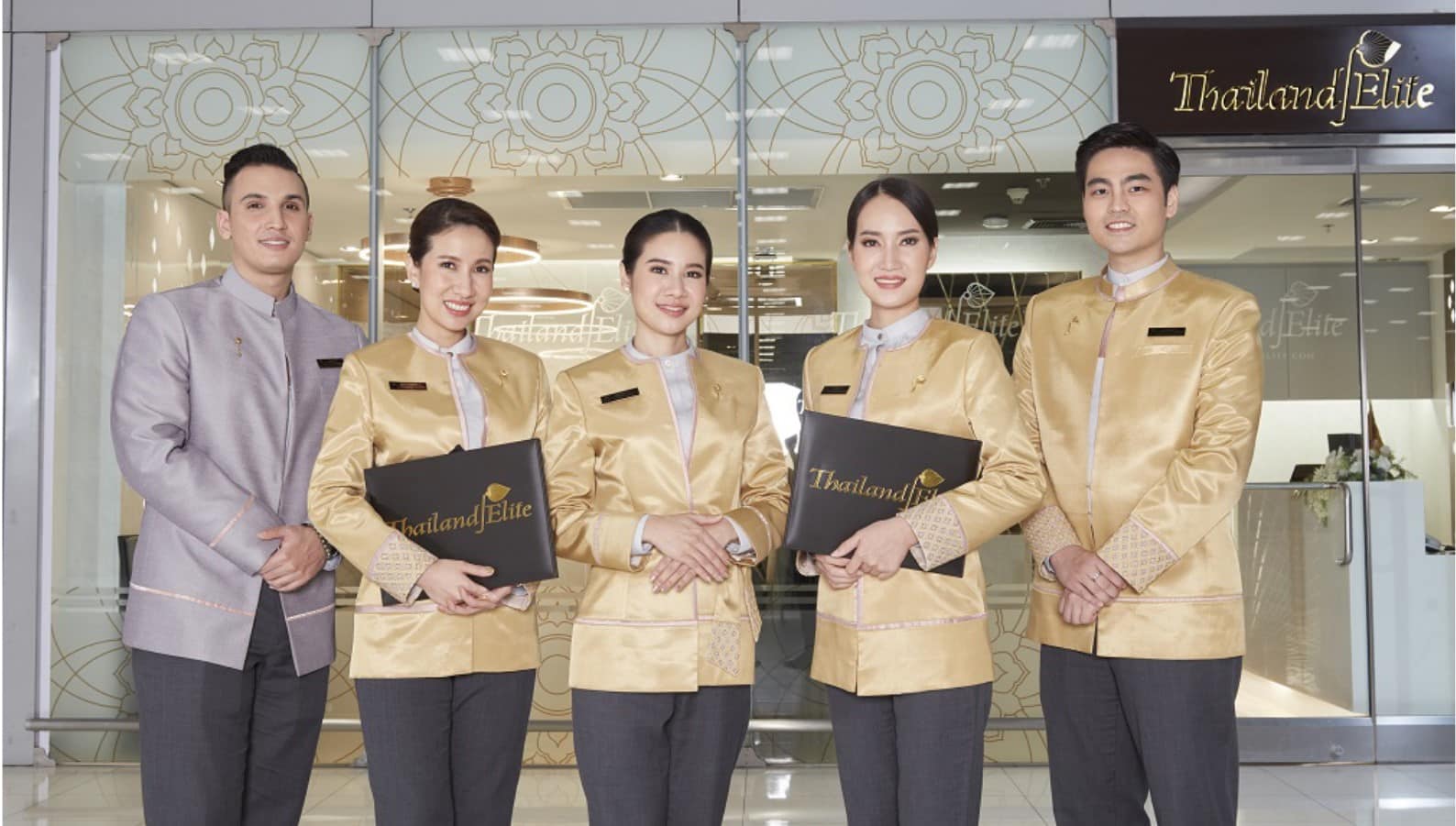 1. Elite Personal Assistant (EPA) service is now available for members traveling from/to Suvarnabhumi International Airport and Phuket Airport. All Thailand Elite member is required to have the Thailand Pass QR code ready and enter Thailand with the following options;
Option 1. 'Exemption from Quarantine (Test and Go) – Must be fully vaccinated
Option 2. 'Sand Box' – Must be fully vaccinated
2. EPA service is not available for walk-in. Reservation for EPA service must be made through Member Contact Center no less than 24 hours prior to your flight's arrival time (for arrival flights) or your preferred pick-up time (for departure flights). Please provide your flight information to our Member Contact Center at (+66)-2352-3000 or memberservice@thailandelite.com to reserve the EPA service for your flight. Any reservation of EPA service that is made less than 24 hours in advance will be rejected.
3. EPA officers can assist members in using the fast-track immigration formality process, but not including fast-track at check-in counters. To check-in at First Class rows or Business Class rows, members must hold First Class tickets or Business Class tickets or must possess the respected status of eligibility in accordance with the regulations of the airline or its alliances.
4. EPA service is reserved exclusively for Thailand Elite Members only and it is not available for members' friends or accompanying guests (except for members who travel with infants or elderly persons).
5. EPA will meet members after documents and thermal check after leaving the arrival gate. EPA will accommodate members to the immigration lane and to the hotel transportation service instead of limousine service
6. Limousine service from Airport to residence/ hotel is not available as all members are required to spend 1-day quarantine at a reserved SHA+ hotel before traveling to another place in Thailand, in which the hotel will arrange transfer service for members from the hotel to preferred accommodation.
7. EPA service is unavailable for members traveling on domestic flights.
8. EPA officers are usually in golden uniforms. However, they may be required to wear Disposable Suits (CPE). Please look for the Thailand Elite Signage to identify our EPA officers.