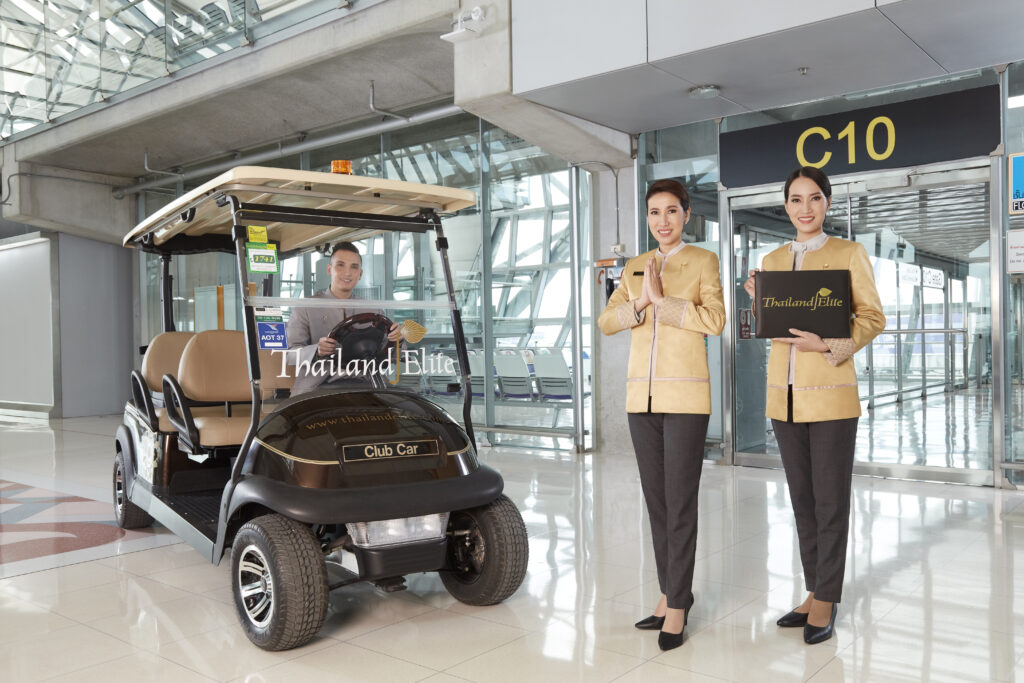 FAQS
---
What is Thailand Elite Visa?
Thailand Elite Visa is officially named 'Privilege Entry Visa', it is a multiple entry visa with 5,10, and 20 years validity available for both individual and family
---
What are benefits of Thailand Elite Visa?
Thailand Elite Visa is a special renewable 5 years multiple entry visa, with a one-year extendable length of stay in Thailand per each entry. the holder does not have to worry about applying for re-entry permits nor needs to leave the country to extend visa validity as usually required. With 5 years visa validity, access to Thailand is always ensured.
---
How to apply Thailand Elite membership?
The applicant has to go through the application process via apply here and provides all required documents. After completion, there is a waiting period between 30-60 days for due diligence approval from the Immigration Police department.
---
What are the required documents?
Please prepare the following:
1. A photocopy of the personal details page of your passport (Passport validity must be at least one year on the date of membership validity and must have at least 3 blank pages) (photos taken by phone is acceptable)
2. Latest arrival stamp to Thailand may be required additionally
3.A high-resolution photo of the applicant (Plain background, face camera, and in color)
4. Completed application form, Download here (Photos taken by phone is acceptable)
5. For any family membership type, proof of relationship of the immediate family of Core Members is required.
Please ensure all documents is clearly visible and submit all soft copy of documents through email or hard copy via postal mail
---
What is the application process?
Apply via 'Apply now' or contact us via email at info@thailandelite.net and submit a soft copy of all required documents (For full detail, please click (redirect link to page ' Simple application process 'on homepage) and the Entire application process may take 4-8 weeks depends on the
Approval process : Passport copy will be sent to Immigration department of Thailand for background criminal check. Once done, Approval letter will be sent to the applicant together with payment instruction and procedure. This process should take approximately 4 weeks (Covid pandemic may delay the process)
Payment process : Membership payment can be done via Direct deposit to Thailand Privilege Card account, Wire transfer from overseas bank account and from Thai local bank account. Once the payment the applicant is required to submit proof of payment in order to finalize payment and proceed on membership registration process . Payment approval process can take from 1-5 days depends on the payment method.
Registration process : Once all required document is submitted and payment process is completed, it takes approximately 5 business days for Thailand Elite team to complete registration process. Once done Thailand Elite team will issue 'Welcome Letter' with membership ID, membership benefits in details, information on how to book all services and obtain the visa
---
Why Thailand Elite required a passport copy?
Copy of identification page of passport copy will be sent to the immigration office for background criminal record check, to ensure that the applicant is not on the blacklist or watch list that would prevent the applicant to obtain the Thailand Elite visa.
---
Where can I apply for Thailand Elite membership?
Thailand Elite membership can be applied from anywhere, applicant only required to submit all required documents via email
---
What is the most applied Thailand Elite membership program?
Thailand Elite Easy Access with 5 years membership validity at THB600,000 (Click hear)
5 years is the shortest validity available, Elite Easy Access for individual program and Elite Family Excursion for Family program
---
What are Elite Personal Assistant (EPA) and Elite Personal Liaison (EPL)?
Elite Personal Assistant is a person who service and facilitates all Thailand Elite members at Bangkok and Phuket International airport (International flights only).
Arrival: Welcome all Thailand Elite members from upon arrival at the airport
Departure: Welcome all Thailand Elite members from the airport entrance door
Accommodate and facilitate all airport procedures for all members including check-in, airport lounge, fast track immigration and to validate Thailand Elite Visa at the airport.
Elite Personal Liaison service is a person who service and facilitates all Thailand Elite members with,
90 days report
Opening bank account
Obtain Thai driving license
Extension of stay
New passport processing for new Thailand Elite visa member
---
How to request Elite Personal Assistant and Elite Personal Liaison service?
Elite Personal Assistant: Once the applicant is registered as Thailand Elite member,
---
What is 90-day report?
When foreigners would like to stay in Thailand without leaving for a long period, it is required by the Immigration department of Thailand that all foreigners must complete a 90-day report. But by being Thailand Elite members, there is an EPL service (in Bangkok) and other partnered visa companies to facilitate Elite members (in Pattaya, Phuket, and Chiangmai) available to complete 90-day report on your behalf
---
Can Thailand Elite member open bank account?
All Thailand Elite member is eligible to obtain bank account and only required passport, certified letter of membership and Elite membership card to open. Elite personal liaison service is also available to facilitate the procedure.
---