Thailand Elite application is very simple and does not take much effort to complete.
There are 4 main stages of application in total and all processes can be done online or via email including, documents submission, approval process, payment process and registration process.
1. Documents submission
To start your application, you are required to submit a copy of the following documents via info@thailandelite.net
A photocopy of the personal detail pages of your passport in color, with at least one-year validity on the date of membership application and must have at least 3 blank pages for background and criminal record check (photos taken by phone is acceptable – See reference guideline below)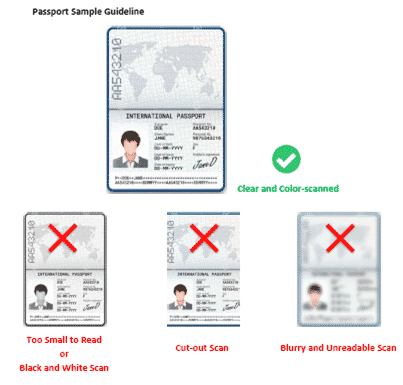 A high-resolution color photo of the applicant (Plain background, face camera, both ears visible)
Latest arrival stamp to Thailand with stamp expiration date (If any)
Copy of completed application form with handwritten signature (signature must be the same as the one in Passport), Download here
Copy of proof of relationship eg, Marriage Certificate, Birth Certificate, Adoption Certificate (must be in English, if it is in other languages, please get it translated and notarized to T
2. Approval process
Your passport copy will be sent to the Immigration Bureau of Thailand for a background criminal check. Once done, an Approval letter will be sent to the applicant in the form of e-mail together with payment instructions and procedure. This process should take approximately 4 weeks (Period may vary depending on the applicant's nationality)
3. Payment process
Membership payment can be done via the following options;
Direct deposit to a Thailand Privilege Card Co., Ltd. account

Wire transfer from an overseas bank account

Transfer from a Thai local bank account.

Credit card (Visa and Mastercard) via Thailand Privilege Card E-payment portal
Once the payment, the applicant is required to submit proof of payment in order to finalize payment and proceed with the membership registration process. The payment approval process can take from 1-5 business days depending on the payment method.
4. Registration process
After all required documentation is submitted and the payment process is completed, the final registration process takes approximately 5 business days for the Thailand Elite team to complete the registration process. Once done Thailand Elite team will issue a 'Welcome Letter' with membership ID, Thailand Elite membership manual, information on how to book all services and how to obtain the Thailand Elite visa.