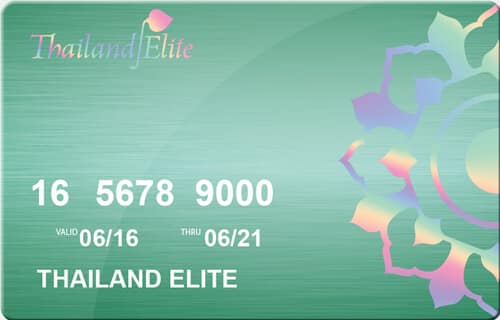 Elite Maxima Health
Stay in Thailand free of health and living worries with latest Thailand Elite membership launched in 2020. Elite Maxima Health is the only membership with health insurance incorporated.
Whether it is for leisure or business for any length of time, you deserve the utmost peace of mind while you are staying in Thailand. Elite Maxima Health provides you with useful advice on your health issue and access to Thailand's remarkable health care system, so you do not have to worry about getting sick or any unforeseeable accident while you are in Thailand anymore. With Thailand's world-renowned health care system available 24/7, you can be assured that you are in the best hands whenever you run into any medical emergency.
With a variety of healthcare and wellness privileges, Elite Maxima Health offers, you can relish every moment in Thailand totally worry-free.
| | |
| --- | --- |
| Membership Validity | 5 Years |
| Membership Fee | THB 1.5 Million* |
| Age requirement | 5 – 55 |
| Condition | Non transferable/ Non-refundable |
Privilege Entry Visa
Five-year multiple entry visa with a one-year extendable length of stay per entry
Arrival and Departure
– VIP greeting and service by Elite Personal Assistant upon arrival and departure, Expedited through immigration and passport control procedure, Exclusive arrival and departure lounges – 12 times per calendar year
– Departure Airport lounge: 6 times per calendar year
– Airport Electro Cart: 6 times per calendar year
– Complimentary short-haul limousine transfer from airport to residence or hotel* (within Bangkok, Chiang Mai, Phuket, and Samui) on international flights only) 12 times per calendar year
Selected Partner Privileges
Hospital: Complimentary annual health check-up 1 time per calendar year
Dental: Complimentary comprehensive dental health check-up 2 times per calendar year
Spa: 6 Complimentary spa treatments or massage per calendar year
*Insurance : Inpatient(IPD) benefits (IPD), Outpatient(OPD) benefits and Emergency expenses by Pacific Cross Health Insurance PCL
Government Concierges & Facilitation
Immigration service by Elite personal Liaison, 90-day Report, assist in the processing of driver's license, assist in opening bank accounts; business networking
Other Benefits
Special Discounts at King Power Duty-Free branches, hotels, dining establishments, leading department stores, and shopping malls and Thailand Elite selected partners
Member Contact Center
English (24-hour service)Korean, Mandarin, Japanese (6.00 am- 9.00 pm*) *Bangkok standard time (GMT +7)